When we left of, we'd just created a "Hello, World" website—nothing that fancy, but enough to get a feel for the basic structure of Gutenberg's templating system.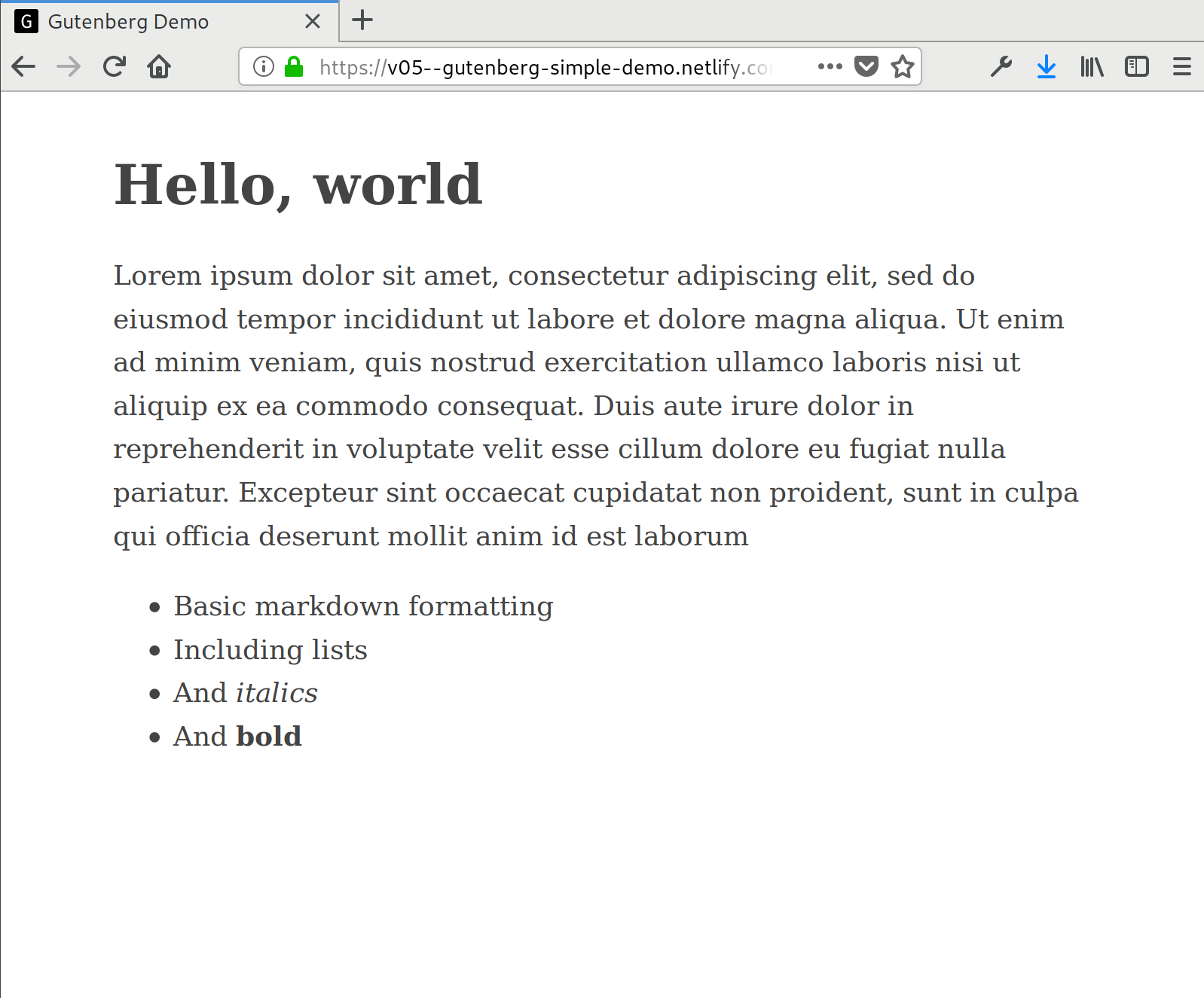 (source code, as always, in the GitHub repo.)
Today, we're going to dive in a bit deeper and take a look how we can use Gutenberg's templates to support a multi-page site.
An About page
First, let's create an About page for our demo site. Before we do, though, lets add a link to our new page from our homepage. Add the following HTML to your index.html file just after the body begins:



    

<

nav

>


      

<

a 

href

=

"

/

"

>

Home

</

a

>

 | 

<

a 

href

=

"

/about

"

>

About

</

a

>


    

</

nav

>

Now that we have a link, lets make the page. To do that, we'll need a template that applies to pages—right now, we only have the index.html template but, as we talked about last time, that template only applies to the home page.
By default, all other pages are governed by the page.html template. (Note that I said pages, which are distinct from sections. We'll get to sections next time.) So, if we're going to have an About page, we're going to need a pages.html template.
(read more)